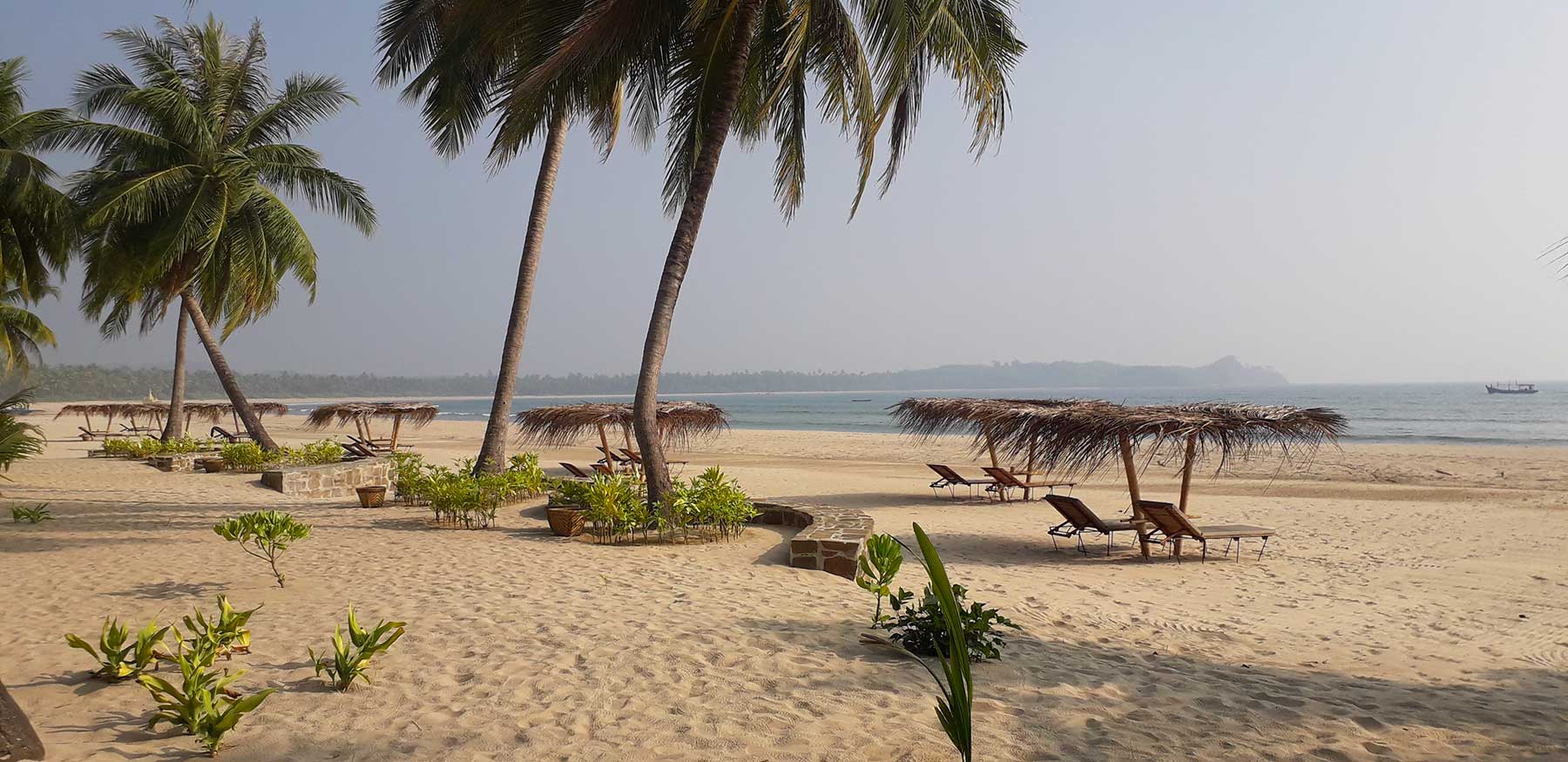 Bay of Bengal, Wah Phuy Villa Resort, Kalachaung
The most famous beaches along the Bay of Bengal are those of Ngapali, very popular with foreign tourists in the south of Arakan State and further south, in the Irrawaddy region, Ngwe Saung and Chaung Tha, generally more visited by locals. Along the coastal strip which stretches from Ngapali to Ngwe Saung, further south, there are many other amazing beaches, all pristine and unspoiled, out of the usual tourist beaten paths. Access can be seen as a bit of challenge for the moment, but roads are being under renovation, and fast improvements with the road network should make the region more accessible over the next two years. The recent opening of the Wah Phyu Resort www.wahphyuvilla.com shows the gradual opening of the region.
Located 45 minutes' drive south of Gwa, a small town from Irrawaddy Division along the coastal strip, and about 7 to 8 hours by car from Yangon (5 to 6 hours after the road renovations will be completed), the Wah Phyu Resort offers ten magnificent bamboo villas, facing a beautiful long golden sandy beach as far as your eye can see! The place is just a heaven, totally exclusive and comes as a reward after a long drive to reach this magical place!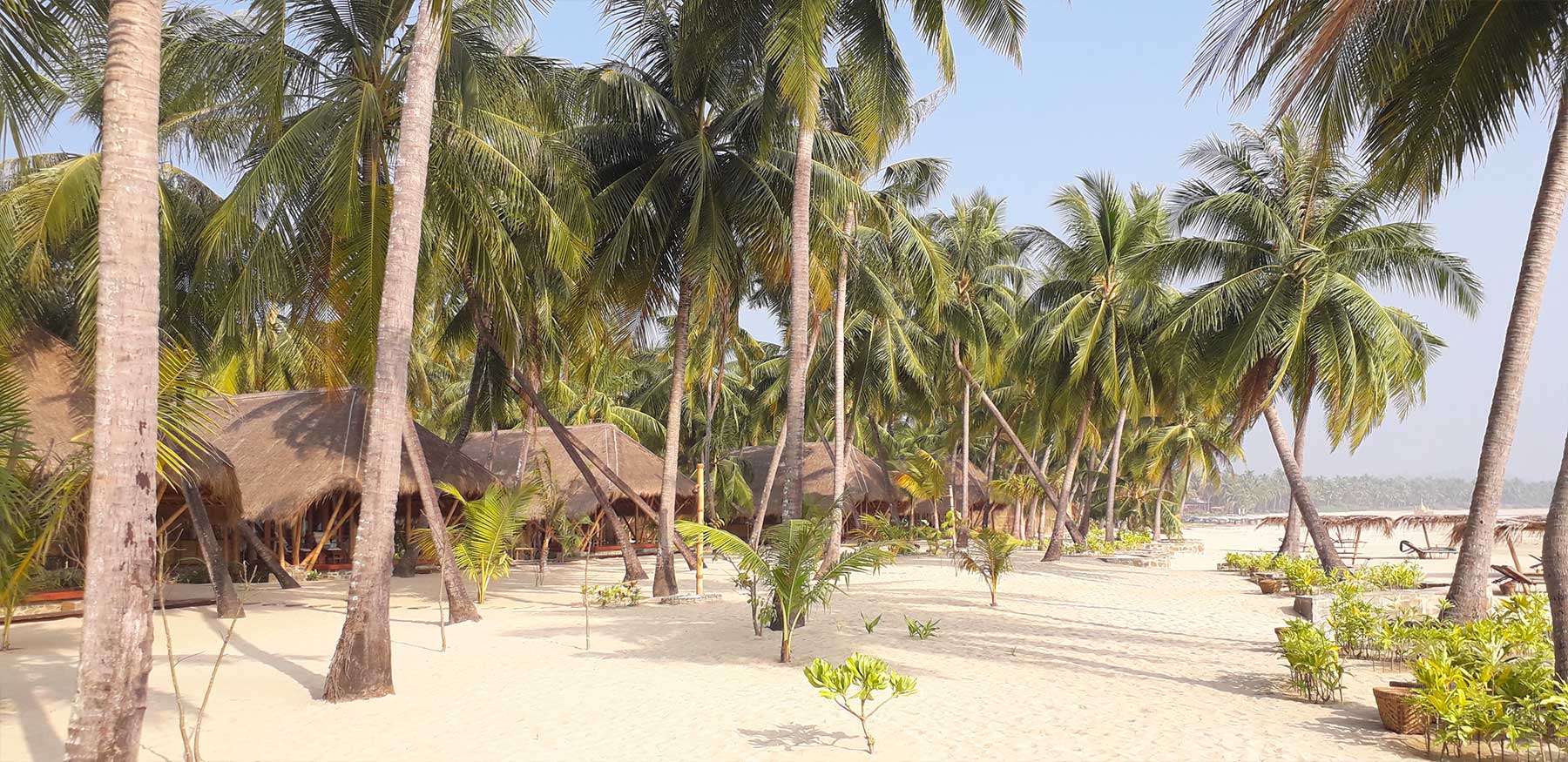 The spacious villas are very comfortable, the bamboo architecture very unique, the excellent bedding and the infinity pool facing the sea make the Wah Phyu Resort a hidden gem in this region still little visited.
Kayaking, stand-up paddling or biking are some possible activities to discover the surroundings, whether it is the village of Kalachang or the mangrove nearby the resort. Given the travel distances and the beauty of the site, it is highly recommended to spend a minimum of 3 or 4 nights at Wah Phyu Resort. The Wah Phuy Resort can definitely be considered as the little jewel of the region; however, it is highly recommended to extend your stay to explore further this remote and preserved coastal region out of the classic tourist trails.
With more time available at disposal, around ten days, it is then possible to plan for a longer seaside trip along the coast, and enjoy few days' stops at different locations and atmosphere!