Bay of Bengal, Arakan Lodge, Kanthaya Beach
Arakan Lodge www.arakannaturelodge.com/en  located in Kanthaya about 3 hours' drive from Ngapali, is also a great address for a few nights stopover.
Arakan Lodge is an Eco Lodge; electricity is supplied by solar panels, the bungalows were built from recycled wood, the sanitary facilities use the technique of dry toilets; the Bungalows are not equipped with air conditioning but have large openings with a view and direct access to the outside, the beach or the coconut trees, and provide good natural ventilation. The beach is just as beautiful as the one by the Wah Phyu Resort, immaculate and unspoiled. The Arakan Lodge therefore shows a less sophisticated or luxurious side than the Wah Phyu, but nevertheless is an excellent place to enjoy, open to nature, and respectful to environment.
Beach at Arakan Lodge
It takes around 4 hours to drive from Kalachaung to Kantaya, and 3 to 4 hours from Kanthaya to Ngapali.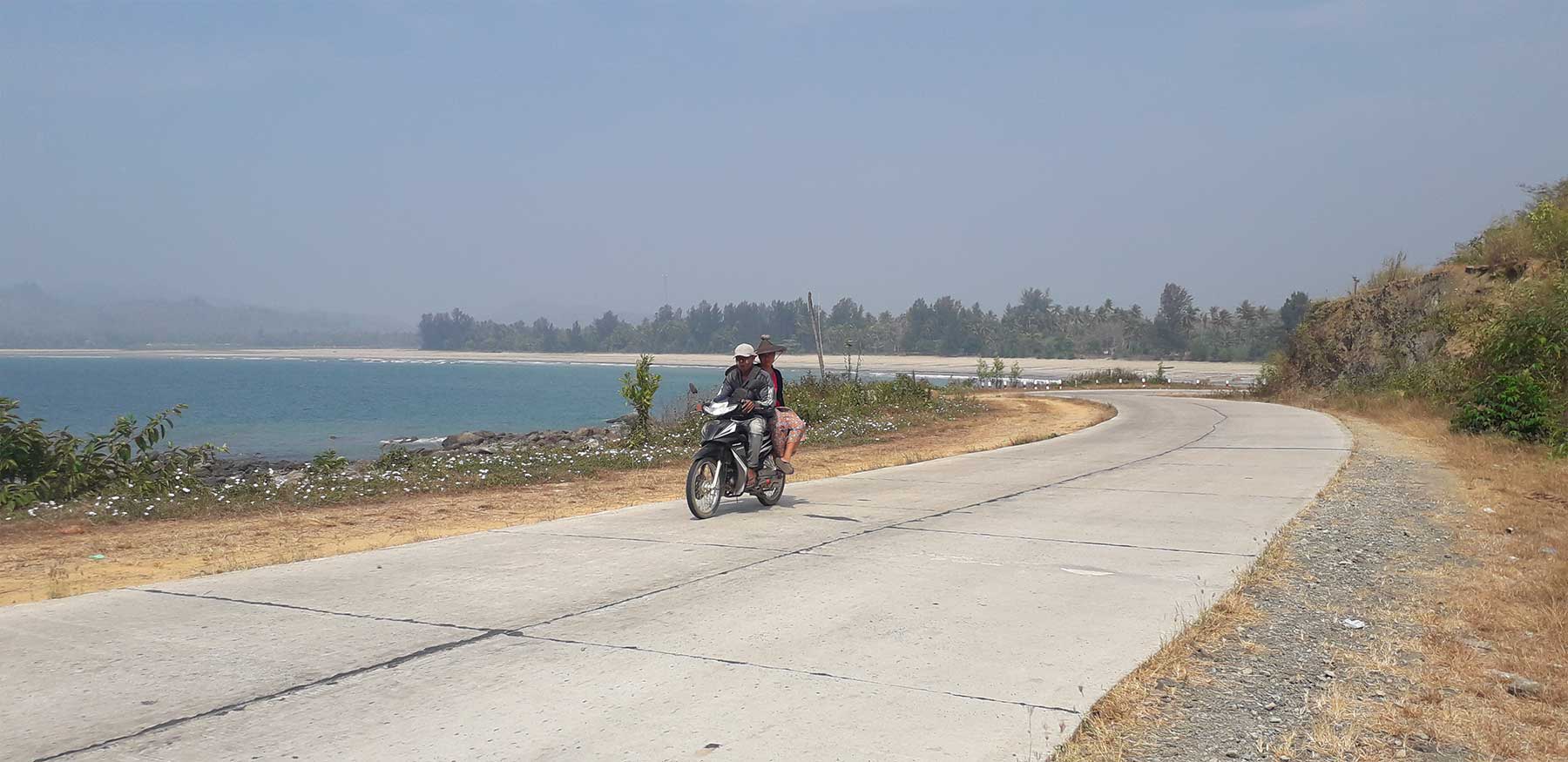 Pictures above: landscaping along the road from Kalachaung to Ngapali via Kanthaya.