Think Asia Travel, based in Yangon, has been crafting authentic journeys through Myanmar for independent travelers since 2012. Its team of travel experts is passionate about helping you experience the best of the country. Based in Yangon, Bagan, Mandalay, and Inle Lake, they are led by Frenchman and long-time Myanmar resident Nicolas Rabier.
Myanmar offers unlimited alternatives to discover the essence of its cultural heritage. However Myanmar is changing fast entering in a new era of development and getting more connected to the rest of the world.
This makes the country even more attractive and exciting to explore! With many untouched and unspoiled breathtaking spots around the country to remain while Yangon is operating incredibly fast changes toward a modern and bustling city, it is the perfect time to come and visit Myanmar!
Whatever the way you are expecting to experience Myanmar through a classic tour or a more interactive trip, we will bring you all our expertise to propose you the journey that suits to your expectations.
Our strength is about all our past experience of travelers who have tremendously enjoyed Myanmar with our services but also the local connections and partnerships that we have developed over the years making Think Asia Travel a reliable tourism partner in Myanmar.
Nicolas Rabier
Associate and Director
In Asia since 1998, he began working in Myanmar for Nikko Hotels after some time with Orient Express in Myanmar and Southeast Asia as well as with Diethem Travel. With more than 20 years of experience in tourism industry, today's aim of Think Asia Travel team is to propose alternative tours, focus on local people, slow tourism concept and more activities to interact with local environment! In just a few words, "to see less to do more"!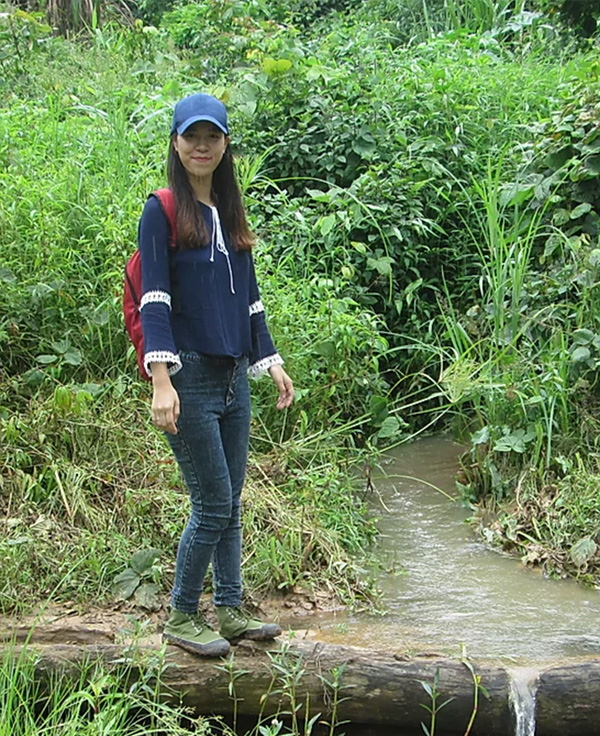 Lynn Lett
Reservation Supervisor
Lynn Lett joined us in 2016 and is mainly in charge of hotel bookings, but also river cruises and hot air balloon flights. Lynn Lett is as well responsible as for building up our programs, quoting and preparing all transport documents before our guests arrival. All updates related with hotels or and other suppliers contracts are also supervised by Lynn Lett.
Aye Su Moe
Operation Manager
Aye Su Moe is our Operation Manager. She is at the center of our daily activities to ensure the smooth running of our tours; she coordinates the implementation of services with our regional partners like vehicles, domestic flights, makes sure to assign the best local guides. Aye Su Moe plays a central role that she handles brilliantly due to a perfect knowledge of the country and close contacts with all our partners.
Our Partners
Yangon, Mandalay, Bagan and Inle Lake
To ensure the best follow-up of our customers, and for the smooth running at each stage of the circuit, Think Asia works closely with experienced local partners who ensure a smooth logistic as connoisseurs of their respective region. U Tun Tun Ko in Mandalay, U Soe Thane in Inle Lake, Aung Myo Ko in Bagan or Min Min in Yangon, are our local relays by providing our clients the best vehicles available.